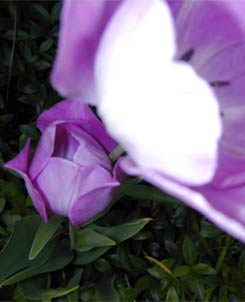 Call Us Now - Phone 1.954.263.6456
Web Services
At Zenful Creations, we pride ourselves on designing web sites that effectively market your project to your target audience, have fast loading pages and are pleasing to the eye. We make it easy for you to have a professionally designed web site. We work with you to come up with a design that fits your style. During the design prk
ocess you will be able to view your web site as it takes shape from any computer with Internet access.
All of our websites include the following:
Appropriate search engine meta tags/keywords are added on each page of your web site.
Browser checks in Microsoft Explorer, Netscape and AOL ensure cross browser and operating system platform compatibility.
Uploading your site to your choice of web host.
Up to 1 hour of training on your web site's control panel, using email, making minor updates to your web site, understanding search engine stats or anything you'd like to know about managing your web site.
There has been much research on the Internet which suggests that primarily, people are looking for fresh content, ease of navigation, and fast loading pages. That's what we concentrate on here at Zenful Creaitions.
CUSTOM WEBSITE SOLUTIONS
Ecommerce Websites
If your goal is to sell your products or services on the Internet, you have to think about how you will accept payments. You have a couple of options here. A Merchant Account (iTransact.com [Read Review]), Payment Gateway with a Secure Web Certificate will allow you to accept credit card payments directly from your web site (with a shopping cart).
For smaller businesses with few products, we recommend opening a sellers account with 2Checkout. You make one payment of $49 and can accept credit card payments from your website or send payment requests via email. For each sale that you make you pay 5.5% plus .45 per transaction. If you don't make any sales, you don't have to pay anything. Similar merchant services can cost much more than this, so 2Checkout is your best bet. You receive your money twice a month via direct deposit into your checking account. Hoover has been using 2Checkout to process credit cards since 2001 and hasn't had any problems.
Another options are to use payment processors like PayPal or CCNow. Like 2Checkout these payment processors also charge you a fee when you make a sale. You can also take checks online (paybycheck.com allows you to accept payments via phone, fax, or website).
More options are having the customer send you a check or a money order in the mail or sending funds via Western Union.
We recommend giving the customer more than one payment option to make it easy for them to buy and so that you don't miss out on any sales. You may view our web template store as an example of an ecommerce store.
Text Pages
A page of text is defined as no more than one 8-1/2 X 11 sheet of paper, 12 pt size font, single-spaced, with 1-1/2 inch margins at top, bottom and sides.
Web Site Content Authoring
Your Web Designer does not write or rewrite content. Your content must be supplied to us written the way that you would like it to appear on your web site.
Web Site Content
Our fees are based on you providing your content to us in electronic format. Written materials may be provided to us in the body of an email, Microsoft Word, WordPad or Notepad format only.
If you provide your content in the form of existing manuscripts, brochures, literature, etc. and you wish to have us process the information, additional fees shall be incurred. Please note that we will not rewrite and/or edit your existing materials/information. Your editing, etc. must be done prior to your submission of your materials. Additional fees shall apply if we must convert printed materials into electronic format.
Deposit
A deposit of 1/2 of the quoted price (payable in US funds) is required to begin all website design projects.
Web Hosting
As a convenience to our customers,Zenful Creations offers reliable web hosting for as little as $7.95 per month. No set up fee is required and your account can be activated in 24 hours or less on our reliable web servers. Each web site gets it's own personalized control panel. This powerful website control panel gives you complete control over your web site. Our customers enjoy fast, friendly support, domain email, sub domains, web site statistics, pre-configured cgi scripts, password protection, web stats, a bandwidth monitor and much more.
Our customers are also free to choose the web host of their choice. At no additional charge to you, we upload your web site to your chosen web host. The only requirement is that your web host grant you FTP Access.
Check Out WebQuarry for Hosting
Domain Name Registration
Register your domain name for only $15 a year! This inclusive fee covers all aspects of domain registration; there are no hidden additional domain registration costs. Domain Registration services can be managed through an intuitive online domain manager. Customer support is personal and effective; you can expect a response within 24 hours or less.
Site Maintenance, Updates & Support
An important advantage of advertising on the Internet is the ease and speed in making changes. If we maintain your site for you, all it takes is a simple e-mail exchange and the web site can be updated within a matter of hours. These periodic alterations might reflect modifications in your operation, new products, seasonal offerings or just an occasional addition or removal of graphic images to give your web site a fresh look. Site visitors and search engines like it when your web site is updated often with new information. Our site maintenance fees start at $50 per month and depend on the size of your web site.
Web Site Templates
For the do-it-yourself client we offer pre-designed business web site templates. A web site template is a shell of a web site that can include graphics, tables, ecommerce, and 1 or more web site pages. Everything is laid out and all that is needed from you is to add in your content. To begin, you simply look through our gallery of professionally designed web site templates and pick a template to edit and "personalize" as your own. You don't need expensive web design or graphic design software. Our web templates can be edited with any HTML Editor such as Microsoft Notepad. There are hundreds of web templates to choose from or you can request a custom web template to suit your business. For customers with no web design knowledge but who would like to create their web site's themselves, an option would be to use our Site Builder. As with our html templates you simply pick a template from the gallery. You can select different themes, colors, and images for your web site.
View Custom Templates : TemplateMonster Templates
Search Engine Optimization
FACT: 85%* of all traffic to Web sites and 70%* of all online purchases originate from a search engine or directory (like Google, Yahoo, or MSN).
Our optimization services are customized per client and require research prior to quote. Please contact us with your information if you are looking for SEO.