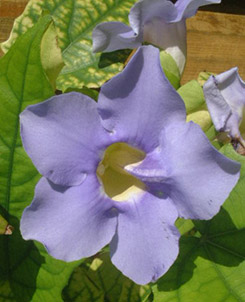 Call Us Now - Phone (423) 301-9905
ABOUT ZENFUL CREATIONS
Complete Service, Satisfaction and Value in Webpage design, implementation, promotion and administration.
Our Mission: We are dedicated to providing original, aesthetically pleasing, high quality web site and graphic design services at competitive prices. It is our goal to design and construct web sites that are defined by client needs and personal preferences. We want to know what YOU want; We listen to your requests and will do our best to ensure you are satisfied with your completed web site
Company Profile: We are a family owned business founded in 1997 in response to several requests to build web sites.
Who We Are: Lori Leach, owner of Zenful Creations lives in Sunrise, FL and has been computer programming for over 10 years and is our computer graphics authority in addition to managing the majority of our direct sales. Though knowledged in many different web programming languages such as PHP, ASP & SQL, she prefers the graphical design of web sites. She has designed and published all web sites. She has a good working ability in the following skills:
HTML / XHMTL / CSS1 & 2
Graphics - proficient use of Photoshop, Illustrator, Fireworks, and other graphics packages
CGI programming - Perl and C programming languages
JavaScript
Writing ability - with a marketing focus and that is what most Web writing is.
We are currently based in Sunrise, Florida. Given the richness of the communications media available to us presently - email, phone, fax, instant message etc. We believe it is entirely practical to design web pages without concern for geographic location, whether it is down the street or across the globe. We are happy to visit clients on-site providing it is within a reasonable distance of the Fort Lauderdale area and further afield upon negotiation.
We look forward to working with you to create a website that not only fulfills your objectives in a corporate sense but is also aesthetically pleasing and a credit to your image and our portfolio. We stand by our work as being of high quality, affordable, functional and visually stimulating; designed to your specifications.
If you are interested in hiring Zenful Creaions for projects, and are looking for more information past what our portfolio offers, you may view the resume of Lori Leach here.