Case Study: Submit Patient Forms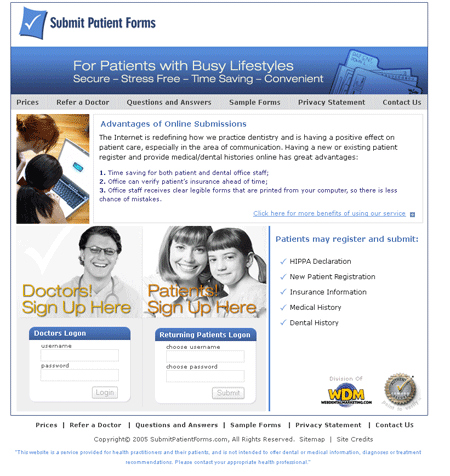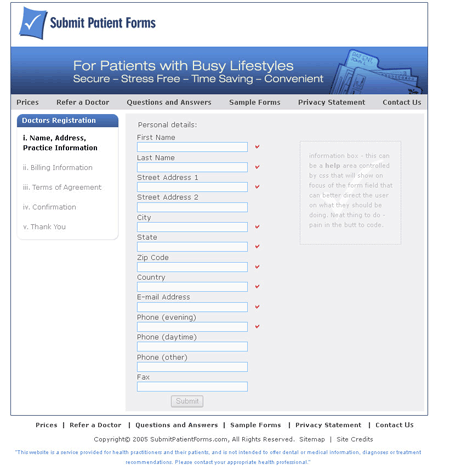 Overview:
This website is a service provided for health practitioners and their patients, and is not intended to offer dental or medical information, diagnoses or treatment recommendations. Please contact your appropriate health professional.
Doctors sign up and pay a monthly, quarterly or yearly fee to allow their patients to logon and submit patient registration forms online. The patientís forms are available to the doctor for review and download as PDF documents.
Involvement:
Logo/Brand Design, UI Graphic Design, XHTML/CSS
Status:
this design is live -- View this site »