Web Development Case Study: Just-Binoculars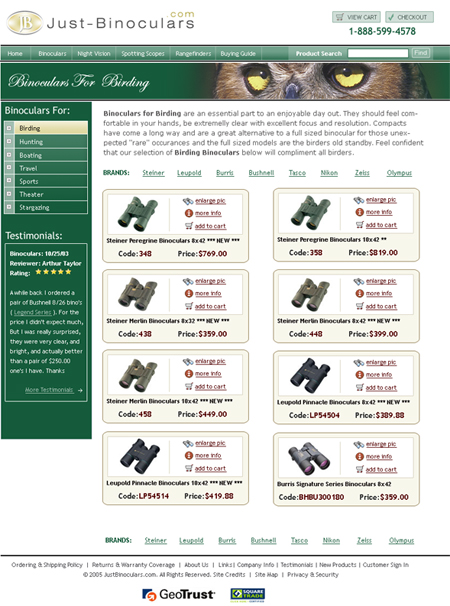 Overview:
Just-Binoculars.com, a popular online binocular seller desired a prestigious look to house the high quality products they sell. Wanted a natural feeling in greens, golds and browns. Keeping in mind that the site currently used a fluid width design, I wanted to keep that but yet keep the visitor focused in a more defined area... a fixed-fluid design.
Involvement:
Graphic Design, XHTML/CSS, Miva Scripting
Status:
this site is NOT yet live but you can view the design larger by clicking the image above.