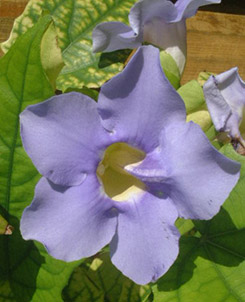 Call Us Now - Phone 1.954.263.6456
Domain Name Registration
Zenful Creations chooses WebQuarry - Linux web hosting for all our domain registrations. They provide low cost internet domain name registration and domain transfer services for its clients and web site viewers. Get your own internet domain name now for only $15.00 a year or less – a significant savings when compared to the leading domain name registrars! You can even save more with our multiyear discounted domain name prices.
You don't have to register 10 or 20 or more domain names to save money — just one. We don't advertise low prices without telling you about long term commitments as bait for getting you to surf in. We don't offer only one low price domain extension — we offer six of the most common extensions for under $20/yr! You won't find any unnecessary bells and whistles here. Just 24/7 domain name registration and account management paired with impeccable customer support at an excellent price.
Multi-year Domain Name Registration Pricing
Register a domain name for two, five or ten years and save much more. Our low cost multi-year domain name pricing can save you up to 10% off our standard prices which are already low in comparison to the leading domain name registrars. We beat their regular one year prices by up to 55%! Now you can save even more if you register a domain name for more than 1 year at a time. For instance, a 10-year .com/.net/.org registration is only $13.50 per year. Register a domain name now and save up to 10% off our already low domain name registration prices!
Not ready for your own web address yet?
Reserve one today and park it for free to save for later OR forward your new domain name address with our URL forwarding service to your current site for a nominal fee! Over 10,000 domains are registered each day, reserve yours now so it will be available when you need it. Domain name registration is your very first step in developing an online brand and web presence.
Domain Name Transfers
Is your domain name about to expire? Why renew your domain for $35 when you can transfer the sponsorship of your domain name to WebQuarry for less than half of the leading registrars' annual registration prices.With WebQuarry, your transferred domain name renewal is only $15.00 for the first year! Yes, that's right only 15 bucks and an additional year will be added to your current registration term. Click here to renew for only $15.00, a $20.00 savings compared to the leading registrar's price.